Check out the links below to see where Mark from NNM has been featured for his expertise in wild medicinal and edible plant identification throughout the years.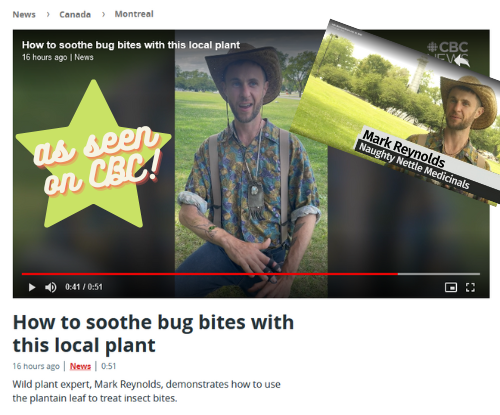 Identifying Edible & Medicinal Plants in the City of Montreal video
Transition Towns Movement interview
PERMACLIP | Herbal medicine with Naughty Nettle Medicinals
Photos
Please enjoy some of the photos from our farm, workshops and markets. Plant Drawings by Maggie Gong.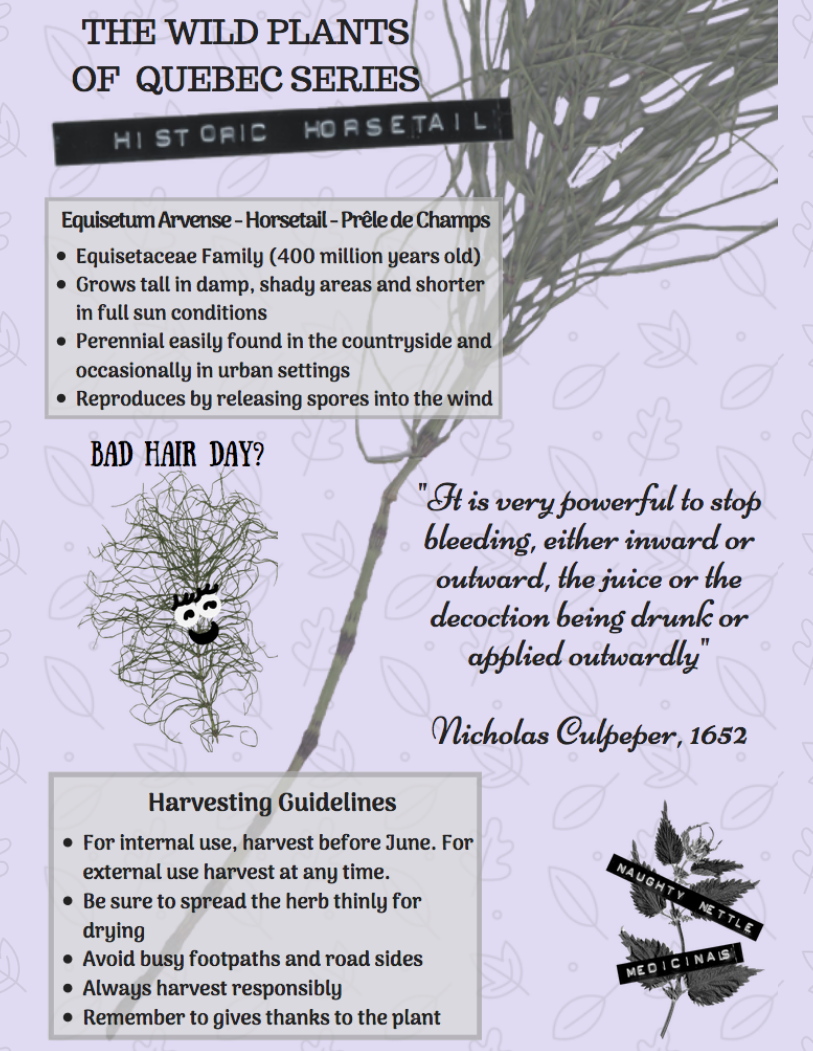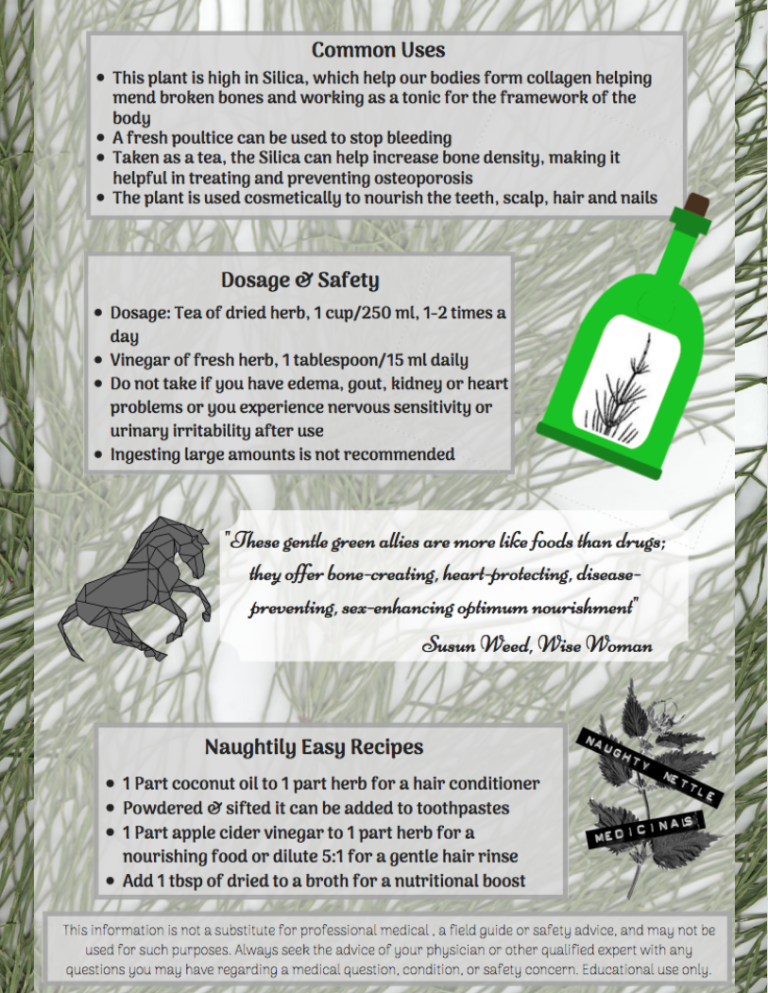 Horsetail infogram
Reviews
In 2018-2023, we organised over 100 different herbal walking tours around Montreal. You can find the information, tickets & reviews of our walking tours here: https://www.airbnb.com/experiences/242514